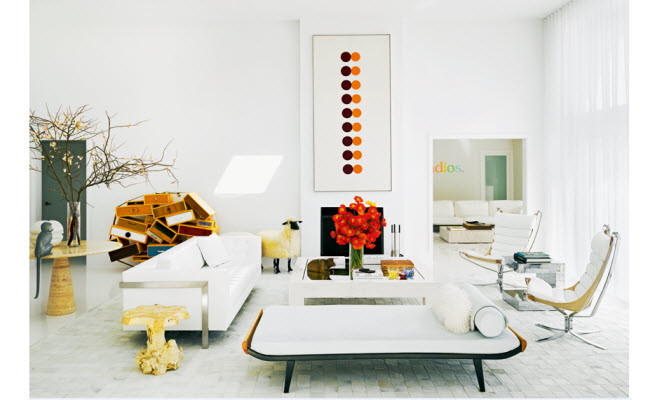 A Touch of Style by Carlos Mota #hotbook.
|
Love this book full of fabulous modern interiors!
'Carlos Mota is the mastermind stylist behind the amazing photographs seen in top design magazines including Architectural Digest, Elle Decor, and Interior Design. His gifted and educated eye for selecting furniture, textiles, accessories, and art has produced some memorable imagery. Known for adding colour and sophistication to the set, often by using elegant flower arrangements, Mota influences the way we see the world's most extraordinary interiors. Beautifully illustrated, A Touch of Style presents a curated journey through some of these incredible spaces.'
A Venezuelan-born sittings editor Mota has 'worked extensively with Margaret Russell at Elle Decor and Architectural Digest. "Loud statements are my trademark, in life and in work," he writes. "Azalea branches like these, for instance, are never quiet."  He's referring to big, lush branches put together in a tall vase in Candace Bushnell's colourful room, decorated by Susan Forristal of Forristal Smith Interiors and dominated by eau de nil couches and a blue, white and red painting.' from WWD

A Touch of Style by Carlos Mota ; Published May 2015 Assouline from Amazon.