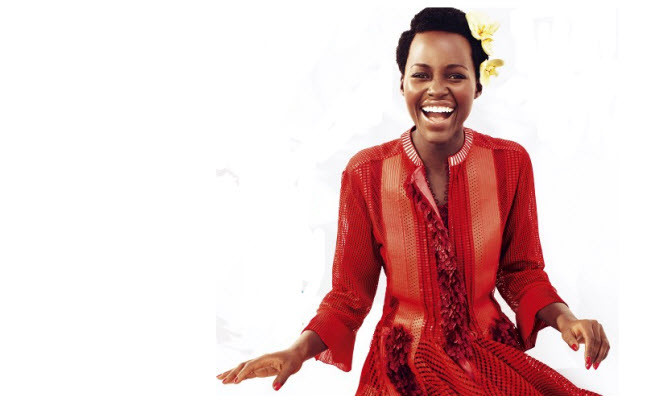 They said whaaat?! Quotes of the week!
|
'You know, I thought it would come to an end after the Oscars. 'I thought the Oscars would come and go and then all of a sudden everything would be back to normal and I'd be back in my apartment.'  Lupita Nyong'o to harpersbazaar.co.uk
"On the court, I am fierce! I am mean and I am tough. I am completely opposite off the court. My confidence just isn't the same. I wish I was more like I am on the court. Nobody would know that I am constantly crying or complaining." Serena on her personality to Vogue 
"I'm incredibly close to the common woman, in that I'm a woman and I'm a mother, and we all are in a physical body with beating hearts, with compassion and love.  We all want fulfillment, we all want to live our best lives" Gwyneth Paltrow to CNNmoney
"I am not in perfect shape. In fact, I'm softer than I've ever been, including that unfortunate semester in high school when I simultaneously discovered Krispy Kreme and pot." Olivia Wilde shows off her figure on the cover of Shape magazine's April 2015 issue
"On one hand, it's upsetting. On the other hand, it's just boring. Why do women always get pointed at for their bodies?" Cinderella's Lily James, on controversy over her character's cinched waistline.
"I'm trying to have some control over my image. And I'm allowed to maintain some modicum of privacy. I would like not to be picked apart or for people to observe when I put on ten pounds or take off ten pounds or I have a hair extension out of place or my fake tan is botched. Most people don't have to be under that pressure, and I'd like to be one of them. I don't want to be followed by paparazzi." Sia on hiding her face to Interview magazine's April 2015 issue
"Every Thursday within three weeks of my (daughter Isabelle's) due date, I loaded up pre-tweets based on the episodes and what I would want to say. I tweeted in the very early stages of my labor. I figured that if I went completely silent on social media, then people would know I was in the hospital!" Kerry Washington takes the cover of Net-a-Porter's The Edit magazine looking stunning!
"I'm sitting here in a $2,000 cashmere/silk sweatshirt hoodie that we've made for 15 years and Adidas track pants and a cotton shirt from American Apparel, and I have a Prada fur coat upstairs," Jacobs added. "On a daily basis I will wear everything from American Apparel to Adidas to Marc Jacobs to Prada. I love that mix of things, that high and low, that rich and poor, all of those contrasts, the everyday and the extraordinary." Marc Jacobs on merging Marc by Marc Jacobs line.
"The person I most want to meet is President Obama. When the heck am I going to meet him? He just needs to invite me to the White House already. He probably thinks I'm too shocking to be there. I'm serious. If I was a little bit more demure…or if I was just married to  Jay Z. Hey, if Jay would only take me as his second wife, then I'd score an invitation." Madonna to usmagazine.com