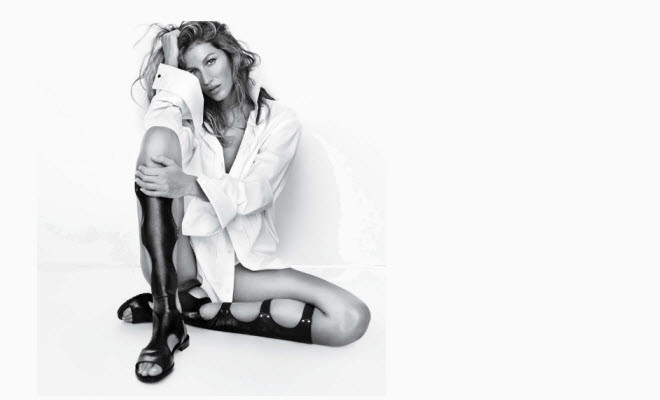 They said whaaat?! #celebrityquotes.
|
"I have never met someone with more of a will to succeed and determination to overcome any obstacle in the way. You never cease to amaze me." Tom Brady, cheering on wife Gisele Bündchen in her final runway walk.
"Women, in our society, are compartmentalized so that we start to feel like we're cut flowers and after a while we will wilt. I realize now that's not the case—we can celebrate every age. That's my encouragement to 20-year-olds who are terrified of getting older: Don't have a nervous breakdown and don't hit the Chardonnay too hard. Getting older is not that bad." Charlize Theron to  wmagazine.com
"Well, yes, it was really fun to shower with my bald head. You have not showered until you've showered hairless. That's all I have to say." Charlize Theron on being bald for Mad Max
"Do I even give a dick about that anymore?" Rihanna on the cover of V Magazine
"I just said, 'That's ridiculous'. I've told no one" Sandra Bullock on being on the cover of the People magazine World's most beautiful issue.
"I was putting (Louis) to bed and told him that even when I'm old and grey and more wrinkly than I am now, I'll still love him and want to tuck him in. And he asked why I have wrinkles, and I said, 'Well, I hope some of them are from laughing so much.' And he touched my face and said, 'You're not old, you're just happy.' " Sandra Bullock
'I have always felt that the less people know about me, the better. The more similar you look job to job, the more they relate to you from your previous roles That's why I've done loads of really stupid things to my hair in the past to try to not look the same.' Carey Mulligan to vogue.com
'There are other women who remove items of clothing on Game Of Thrones, so they've got my nipple count down now.' Emilia Clarke from the Game of Thrones on the cover of the May issue of Vogue UK magazine.
Giselle wears a white shirt in the Stuart Weitzman ad and you can buy those fabulous sandals here at Saks.