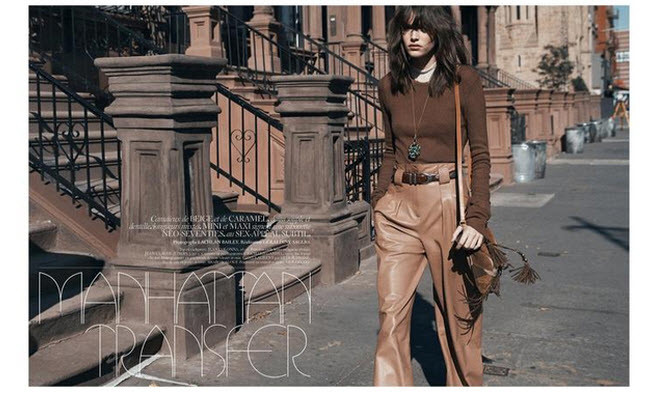 Shoot of the week : Vogue Paris goes 70's #suede #chocbrown.
|
There is a big 70's moment happening in Fashion.
Some of you may remember.
Some of you may want to forget.
Some of you will see it for the first time. Bless.
The idea is pick this trend apart and take out the good bits.
Steer away from Boho NONO.
Grab the longer skirts, the rib knits, the flare skirts and all the suede.
It's time to embrace tan!
It's the shoot of the week from Vogue Paris.