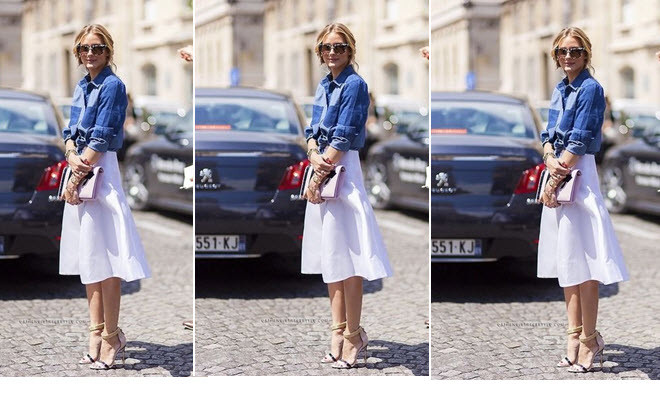 Get the look! #denimwhite
|
Denim and white. #can'tgetenough
Oh, what's not to love?
It's chic, ageless and the epitome of laid back chic.
There are so many ways to toss it together.
And how chic does Olivia Palermo look? (Answer? very).
It's about taking updating the basics.
A denim shirt that's now oversized and tied at the front.#showoffyourwaist.
A white skirt that's now longer and flirty.
Add together with a pinch of sexy heels and some Celine sunglasses.
Love it.
Now get the look !
Trenery white skirt, Diesel denim shirt, Tony Bianco heels, Celine sunglasses.