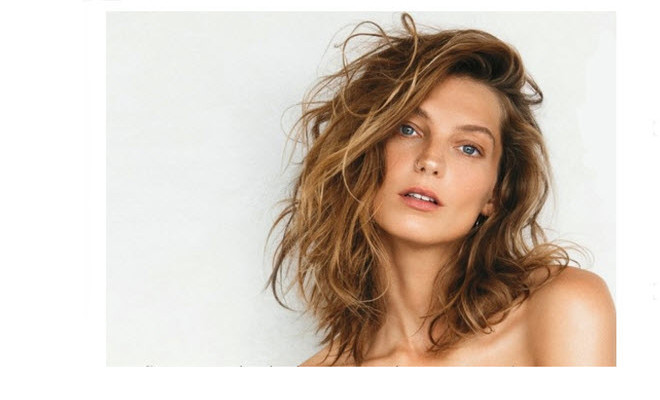 Want hair like Daria? Yes, please !
|
For a while there I thought Moroccan oil was for cooking.
You know for drizzling over the Chermoula and couscous.
Then I found out it was a beauty product for your hair. Which was great news. #nocalories.
Everyone was raving about it but I was loathe to use.
Why?
Because applying oil on fine hair like mine is like mixing Victoria Beckham and food.
Here's the thing: it actually doesn't weigh your hair down.
It keeps those fly aways in check and seems to add a little subtle gloss and shine.
As if you have had a professional blow dry.
But there is a trick in applying it. Use it sparingly.
Wayne Chick, our resident beauty expert, says "the trick is to pour a tiny amount into your hand and rub your hands together to spread it out. Then turn your head upside down and gently run your hands through your hair. From mid lenghts to ends: Avoid the roots! ".
Tip: I use my Volume spray first and then lightly run the Moroccan oil through my hair before blow drying it. The more products the better.
And then – hey presto -You can't tell Daria and I apart.
$49 MoroccanOil Original Oil Treatment from Adorebeauty .