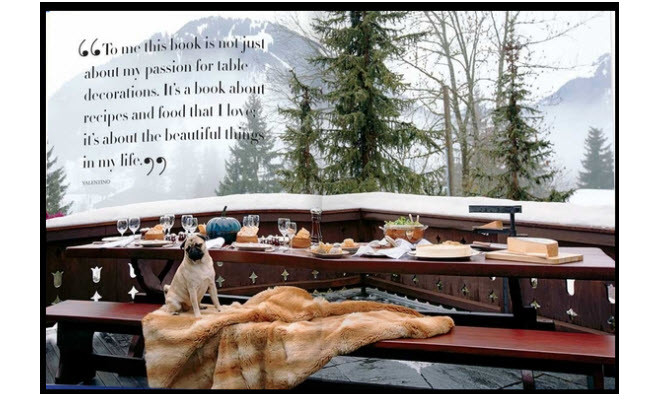 VALENTINO: At the Emperor's Table. #hotbook #lifedeluxe
|
"I am very often alone and enjoying my houses. Entertaining 30 or one is the same; the food has to be on a beautiful plate."
Assouline presents VALENTINO: At the Emperor's Table, a stunning book that enters the world of famed fashion designer Valentino Garavani, the emperor not only of fashion but also of l'art de vivre.
As fashion editor and friend André Leon Talley writes in the introduction, "Valentino Garavani designs his luncheons and dinners, in all of his homes, the way he has created crescendos and allegros vivace throughout his forty-plus-year career as one of the greatest haute couture designers and high-fashion leaders in the world."  Beauty and entertaining have long been passions of Valentino.
"I am in love with beauty," he admits in the book's opening. "I have always loved beautiful objects."
Oh la la : It's totally over the top opulence but it's a sneak peek into a life de luxe.
$124 Published Assouline (October 1, 2014) from Amazon.