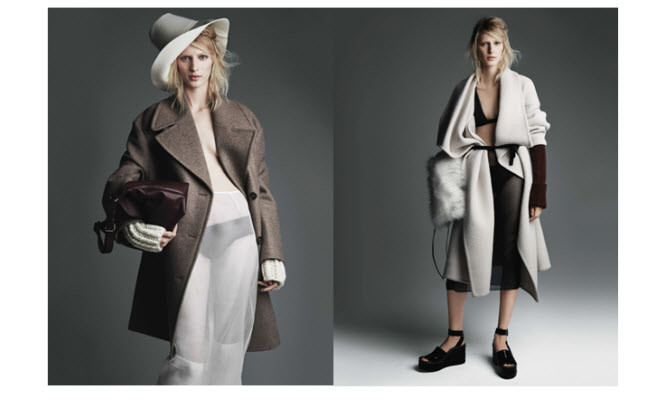 Shoot of the week: Quietly Luxurious.#BritishVogue
|
If you want to know what's happening for next season: as in next winter – check out this divine story from Vogue UK with Aussie model Julia Nobis.
What's not to love?
Oodles of rich cream , gorgeous grey and delicious chocolate brown.
Elegant oversized, slouchy shapes.
Easy to wear flatforms wedges.
Longer lengths and snuggly chunky knitwear.
And check out the styling details:
The subtle tie belt around the waist, the skew-whiff hat , the longer finger-covering sleeves and the sneaky cheeky bra peeking out.
Maybe you won't go out wearing a sheer skirt – chilly – but who doesn't want to wrap up in those coats?
Quietly luxurious.
Bring it on.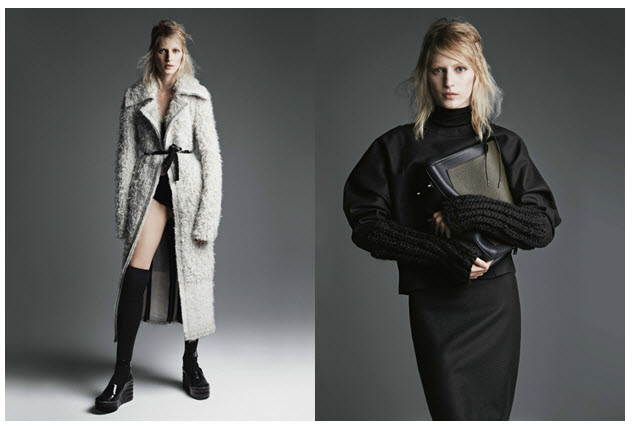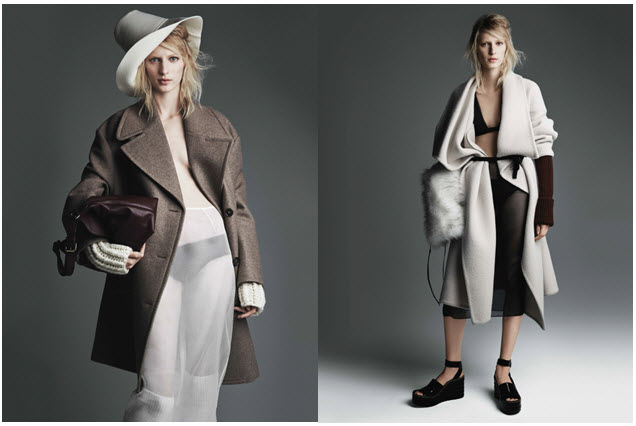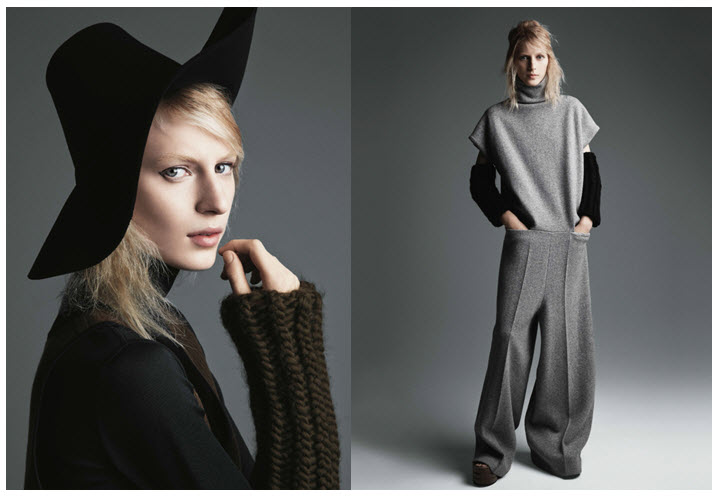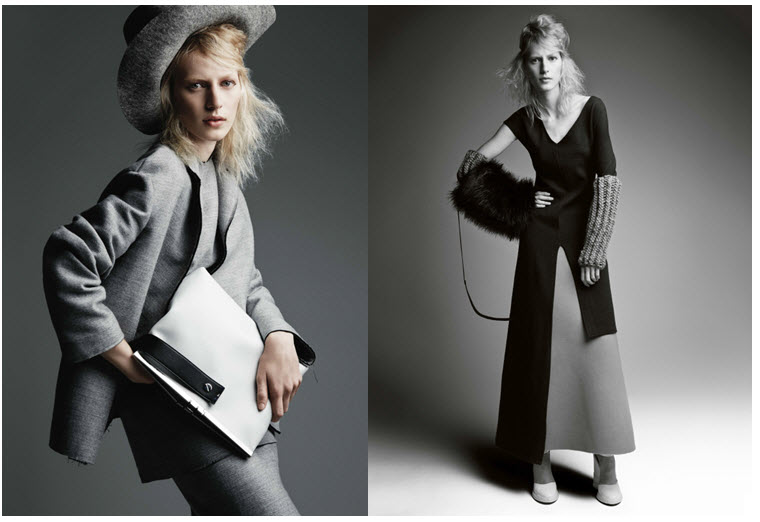 Publication: Vogue UK August 2014
Model: Julia Nobis
Photographer: Patrick Demarchelier
Fashion Editor: Lucinda Chambers
Hair: Neil Moodie
Make-up: James Kaliardo
From thefashionography