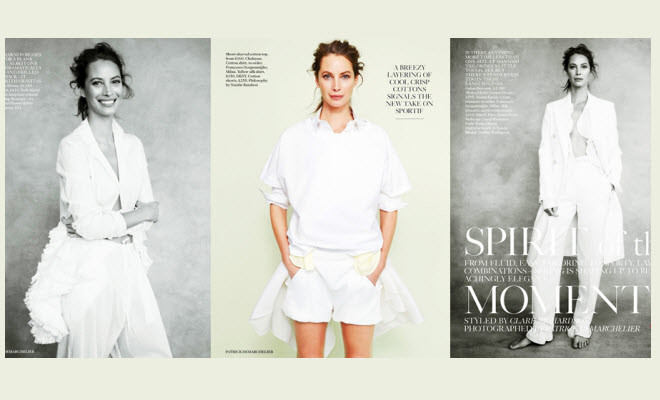 Magazine shoot of the week: Christy Turlington is all #white.
|
It's a totally white theme this week on The FiFi Report.
It's the colour (!) of the season.
It's fresh, clean and minimal.
Easy to wear and looks totes fabulous on any age or shape.
So in the first of a soon to be regular series : may I present Christy Turlington in most inspiring, drool worthy shoot of the week.
It's all white from vogue.co.uk.