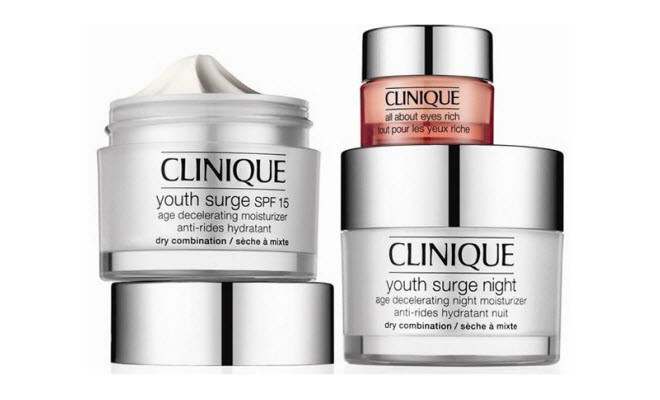 Hands up who is looking for a moisturizer? #thatworks.
|
Hands up who is looking for a moisturizer ?
Hint: I am talking to you.
Please take centre stage Clinique Youth Surge Day SPF15 Age Decelerating Moisturizer.
Now I'd like to hear a round of applause.
What's to love about this Moisturizer?
Honey, let me tell you: it actually sinks in. Majorly.
Not like those creams that seem to slide as a film and stay on top of the your skin.
As you apply this cream the cracks seem to disappear and all becomes soft and supple. (It's very similar to cleaning your vintage Birkin: The old bag looks new again.)
They say it "the scientists at Clinique believe we can slow the appearance of ageing with Youth Surge SPF 15. This daily moisturiser with SPF protection helps both minimise the look of lines and wrinkles and strengthen skin's resistance to the environment. In short, look younger, longer."
Sounds like Viagra: keeps your face up longer.
#yesplease. #Youneeditnow.
$100 Clinique Youth Surge Day SPF15 Age Decelerating Moisturizer from clinique.com.au