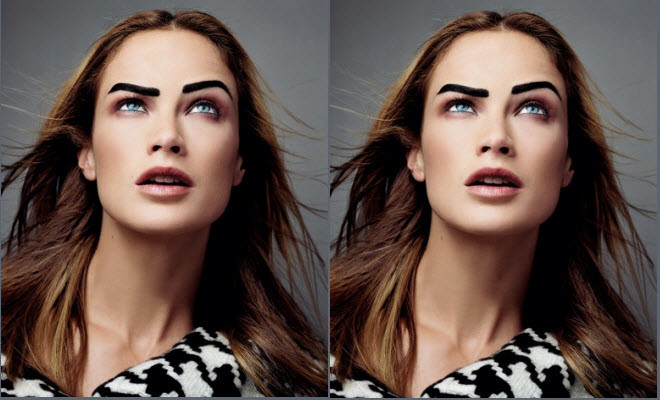 So let's discuss eyebrows!
|
Question: Help ! What's the best eye brow pencil?
Answer: It's not a pencil. It's an eye shadow used on the eyebrows.
Our resident makeup artist Wayne Chick says the best way to fill in your eyebrows is with an eyeshadow.
Her pick of the best? MAC eyeshadow called Brun.
It's the shade of brown that suits just about everyone.
( she says other browns can look gingery: wrong !) ( she should know).
The great thing is that it can also double as an eye shadow as well.
Two for the price of one.
How to apply it:
Wayne says  " get a firm, skinny brush which will create the most natural effect.   Then all you do is go along the eyebrow and gently fill in the gaps for a subtle touch up.  You can also brush through the brow later , if you need to, with a washed out mascara wand ".
She says "A brush is easier to control than an eyebrow pencil : it has a much lighter touch. The last thing you want is a drawn on fake line through your eyebrows"…Yikes !
$33 MAC eye shadow from Maccosmetics
Do you have a favourite beauty product that you love and want to share with us ?
Perhaps one that you have tried and didn't work?
Or do you have a makeup /beauty question that has been pesking you for ages?
We would love to hear from you!
( Let it all hang out in the comments below).