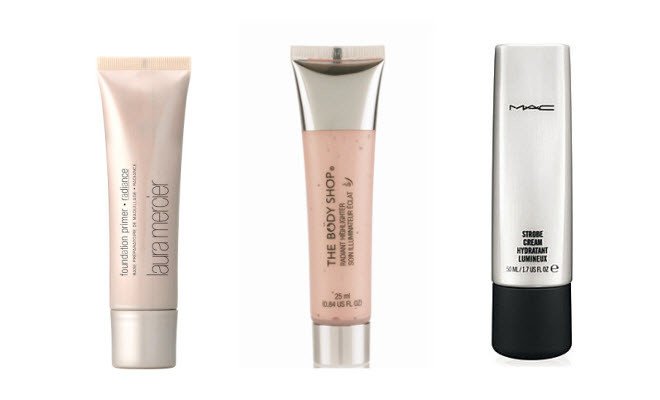 You need an illuminating illuminiser ! #youdo #really
|
Reasons you need a highlighting illuminating illuminiser :
You are white because George Clooney is getting married.
You are pale because you have seen your credit card bill.
The blood has drained from your face when you stepped on the scales.
You were born before 1990.
Because you may have "dull, flat or tired-looking skin" .
and that's just on your face.
You need to be illuminated.
Voila ! Our pick of the best three illuminisers:
M.A.C Strobe cream $55 from Mac Cosmetics.
They say it "Brightens and clarifies with iridescent particles and antioxidants. Enhances the effects of light on all skin and in all lighting conditions from sunlight to spotlight."
We love it and it's in every make up artists kit. It works well even on your shoulders in summer. Use sparingly.
Laura Mercier Radiance Primer   $45 from David Jones
They say "it has a universal pearl tint creates a soft focus effect to minimise the look of imperfections with a radiant finish".
This is one of Wayne's favourites. She says to smooth on after foundation (even though they apply before).
Radiant Highlighter $25 from The Body Shop .
They say it's a "fabulously blendable make-up enhancer that brightens the appearance of the skin to provide a healthy-looking radiant complexion"
This is slightly more pearly than the others but it's great for the price and lasts forever.
It works just as well under or on foundation.
Tips on how to apply:
Wayne Chick , our resident makeup artist,  says not to smother it all over your face : Mais non !
The idea is to smooth it on over your cheekbones and maybe down the centre of your nose.
In summer it's nice to apply it to your shoulders or clavicles*
Comments!
Do you have a favourite illuminser that you love and want to share with us ?
Perhaps one that you have tried and didn't work?
Or do you have a makeup /beauty question that has been pesking you?
We would love to hear from you ( Let it all hang out in the comments below).
* George Clooney approved.