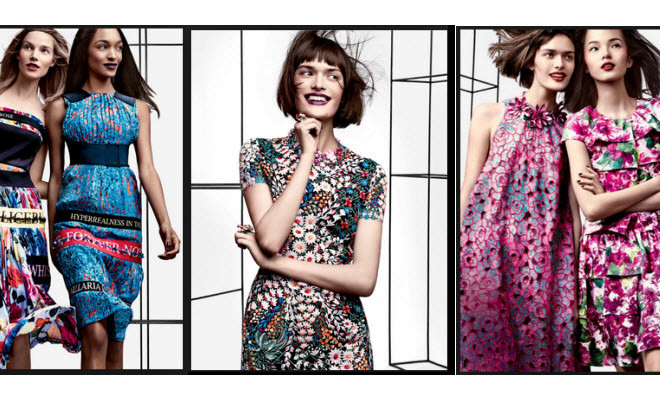 It's The September Issue ( mini version). Watch the video of a Vogue fashion shoot #Annasmiles
|
It's behind the scenes at a Vogue fashion shoot !
Love this series of videos called Vogue in Motion.
I am calling it : The September Issue the next installment.
If you want to see how a fashion shoot is planned from the first idea at the fashion shows to the final pages of the magazine then you will love this series of videos from the American Vogue video channel.
Check out Contributing editor ( and shoe designer) Tabitha Simmons editing the shoot (" if it's a winner it will be in the March issue , if it's a binner it won't !") and all the behind the scenes madness of pulling together the gorgeous Petal Pushers shoot.
Market and Accessories Director Virginia Smith chats about the process of working out the concept and the model bookings editors discuss which models are right for the story.
There is the 'run through' with Anna Wintour before the shoot ( she says some things are unwearable) and the craziness of being on set for the 2 day shoot with 3o people including 5 models and even a tailor.
Then we move to the editing process back at the magazine with Anna in sunglasses (!) and the Art director.
They select the final pages for the magazine which are added to a storyboarding wall to join the rest of the stories that have all made the final cut. It's compelling viewing for any fashionista
Fabulous !