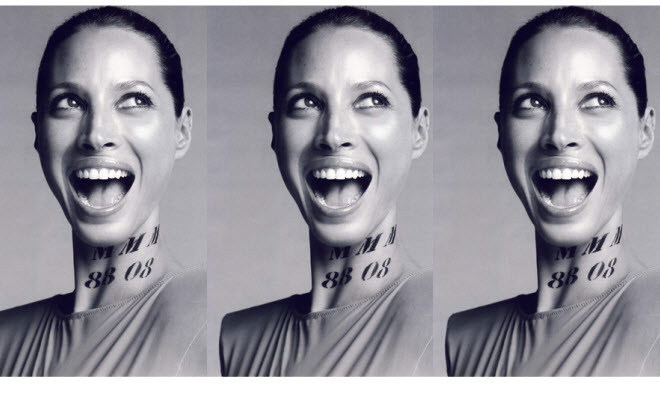 They said what!? #bestquotes
|
"In the beginning we were pretty giggly. And after the first day, [Ed] said to me, 'I'm so glad you're not doing this with somebody else.' I said, 'I wouldn't be doing this with someone else.' Christy Turlington on shooting the new Calvin Klein Eternity campaign with her husband Ed Burns.
"This is something we could not dream of fifteen, 20 years ago. Look at this island, it's like Atlantis, which rose out of the sea!" Lagerfeld on the Chanel Resort 2015 show held in Dubai
"Point me to 50 people online who think I'm super sexy. I'll point you to 50 more who say he's old and looks like my dad." Jon Hamm from Mad Men.
"I never thought I'd have children, I never thought I'd be in love, I never thought I'd meet the right person."Angelina Jolie
"Have you heard of Metamucil?" David Letterman, questioning Shailene Woodley about her inclusion of clay in her diet.
"My great hope for us as young women is to start being kinder to ourselves so that we can be kinder to each other." Emma Stone.
"Regarding wetsuits, I always liked the Marilyn Minter quote, 'Everything's better when wet,' injecting some style into sports utility." Cynthia Rowley on the limited-edition wetsuits she designed for J.Crew.
"It is a type of peepshow. Sometimes men make fun of women shopping, so now women can do it, too." Christian Louboutin on the mirror dividing the men's and women's section in his first San Francisco boutique.
"#Bringbackourgirls #AndtakeSolange " Jay Z …check it out on my FiFiReport instagram.
"It's something I always tell myself: 'You need to calm the f–– down. You don't want to constantly be a GIF.'" Jennifer Lawrence to Marie Claire.