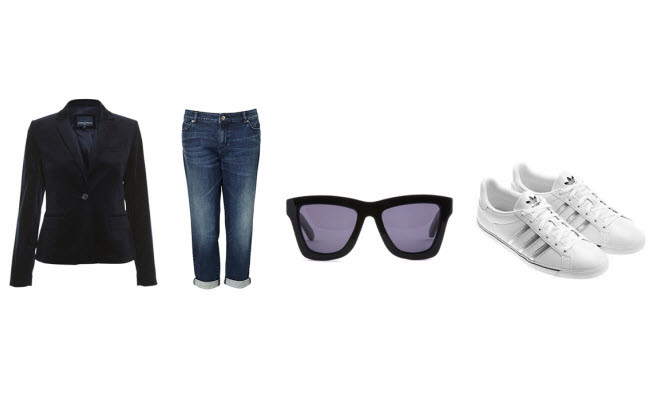 Cheap & Chic #sharethelove.
|
Here's the good news.
Every week when I am out shopping I am constantly discovering (and trying on) great pieces. Pieces you must have. #sharethelove.
They may not fit in with a particular theme on The FiFi Report but they are just totes fabulous finds. No need for explanation.
Note to self: Get shopping !
Navy Velvet Blazer ( also in black) from Sportscraft
Slouch Skinny Jean $99 from Witchery.
Valley Eyewear Sunglasses $189 from Generalpants
adidas Court Star Slim $69 from Rebel Sport