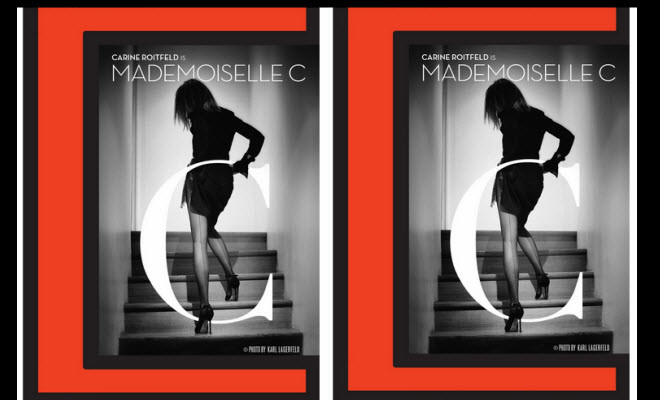 Mademoiselle C . Mais oui !
|
Mademoiselle C.
Rated: R | Format: DVD
"She loves fashion, she lives fashion, she breathes fashion. Sometimes she is classic. Sometimes she is punk"  Riccardo Tisci,  the designer of Givenchy, talking about Carine Roitfeld.
'Roitfeld, the former editor of French Vogue, founder of her own magazine CR, recently appointed global fashion director of Harper's Bazaar and Tom Ford's "ideal woman", is, at 58, the star and subject of a new documentary, Mademoiselle C.
Oh la la !
You may have heard about it last year.
Now it is available on Amazon.
You must have it. J'insiste.
'Directed by Fabien Constant over the nine months before publication of CR, issue one, it is a portrait of a woman in absolute, joyful control. She is one of the most renowned stylists in the world, famous for both her oiled-up imagery and her chic life – there is a website called IwanttobeaRoitfeld.com  ( one of my fav sites!) with a drooling gallery of the views from her apartment.
A stylist best known for her "porno-chic" aesthetic (she was responsible for pictures including Gucci's controversial ad campaign where the label's logo was shaved into a model's pubic hair), Constant follows her as she becomes a grandmother, and, through fast, intimate interludes with her growing family, documents her new obsession – babies.'
"I hope in Mademoiselle C people don't think I'm too 'me me me'. I hope it shows that fashion can be a nice world, if a bit crazy. I hope it shows you can be a mother in fashion, and that friendships are possible. I have a lot of tricks I've learned. And now it's time to share them." says Carine.
Read more of the fascinating interview here at theguardian and see trailer here
$14 Mademoiselle C from Amazon.com