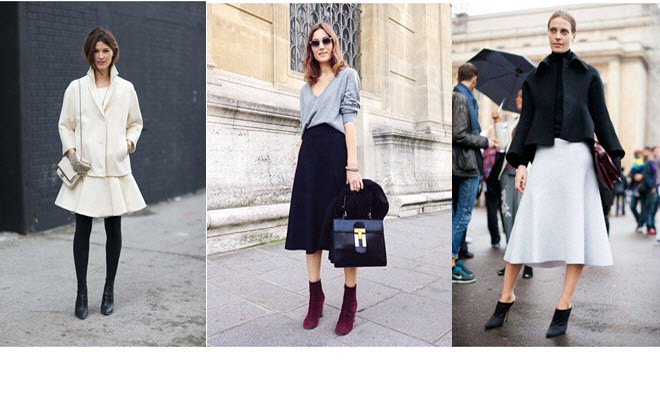 Item du jour: It's a flirty skirt !
|
What: The flirty, fluted longer skirt.
Which: First seen at Celine (Where ALL fashion begins: see runway shots below).
I pounced on a few flirty skirts lurking in the stores last season. Now it's taking over the world. Look for a higher waist, a flirting flute shape, a longer length. Go for black, grey or winter white or navy. It might be in jersey, wool or leather.
Why: Because it comes with a flat waist. Which you don't have. Bless. Which means with the magic of fashion it is totes flattering. On everyone. True story. Because a flirty shape means George Clooney wants to kiss you even if you are wearing Man Repeller clumpy shoes with it. Because it is not straight and boring so it will give any old daggy tops an instant joosh.com.
Wear: With baggy sweaters, crop jackets or boxy print tops. But it's best to go short on top: all the better to show off the waist and your thinnest bit. Even if it's not it will be appear to be. Miracle. You could tuck in a sweater or a white leather tee ( see cheap & Chic) or leave loose tops hanging out. Hell, you could even do the half tuck. Think three colours on the body and you can't go wrong. Wear with bare legs, with ankle boots, with black opaque hosiery.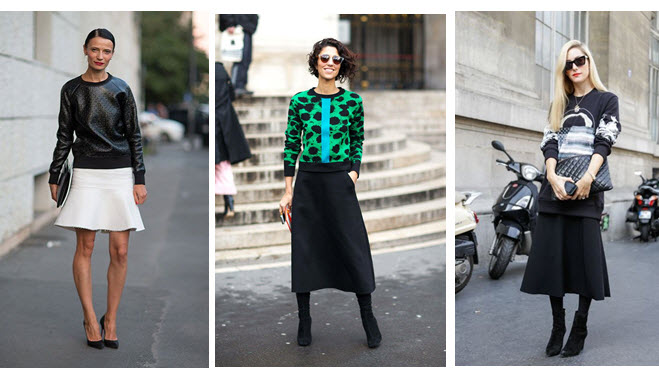 Where:
Scanlan & Theodore below middle, Bassike left, David Lawrence right below.
Veronika Maine left, Country Road middle, Trenery  right.
Not shown but check out Zara for a short grey flirty skirt Max Mara,  Saba and Seed.
* Don't forget to check out more on FiFi Fav Finds on Pinterest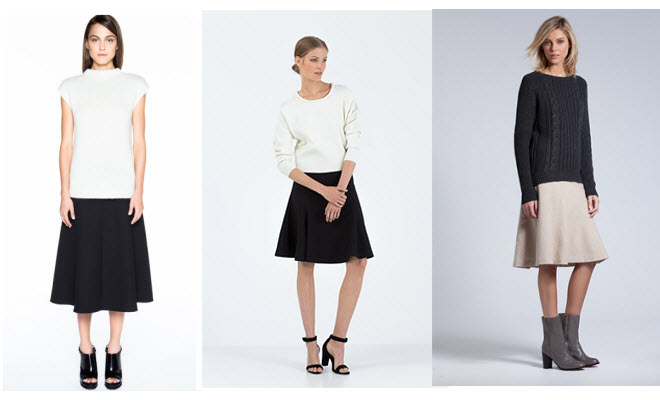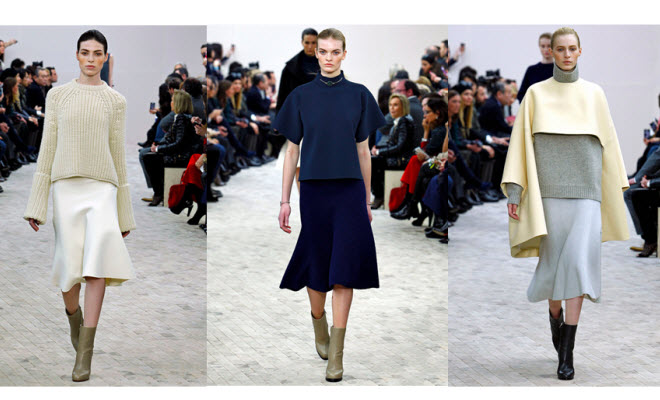 * all pics from Style.com and pinterest