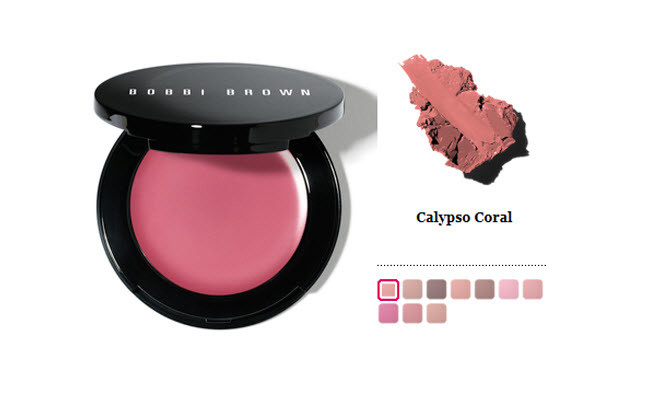 Blush and the world smiles with you !
|
There is only one problem with Bobbi Brown pot rouge for lips and cheeks:
It lasts forever.
I have been using mine for years. Regularly. Every day.
And I still have a half a pot left.
So what's to love about this fabulous blush?
It stays on for hours . We're talking all day. Shopping.
It stays on even after air kissing. At fashion week.
It looks juicy and fresh. And natural.
As if I have just been swooning in Celine.
Or smooching Bradley C.
Oh and it makes me look 20 years younger*
The good news?
It's now in a mirrored flip-top compact for on-the-spot application so you can toss it in the Birkin.
They say "Blend it on the apples of your cheeks for a just-pinched look. Blot it on your lips for a soft, stained finish."
Our resident makeup expert Wayne Chick** says "Applying high on the apples of the cheek will give the illusion of a lift. Also if you need concealing in the cheek area you can mix the cream blush with your foundation on two fingers, then apply.. Conceal and blush in one go!"
$44 Bobbi Brown pot rouge for lips and cheeks from major department stores and Bobbi Brown.
* This is solely my own perception of reality.
* This may be an exaggeration.
** Wayne will do home visits and private makeup lessons. True story