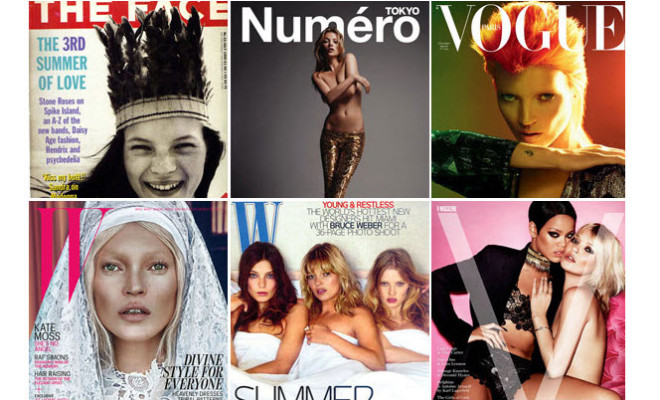 Style Star: 25 Years of Kate Moss !
|
Style Star: 25 Years of Kate Moss !
It was 25 years ago this week that at just age 14, Kate Moss was spotted at JFK Airport in New York. A star was born.
With a career spanning over more than two decades we have watched her go from Croydon teenager to supermodel with icon status.
She has posed for every major photographer including the great Irving Penn and Stephen Meisel and is a favourite with Mario Testino.
She has been the face of designer campaigns from Calvin Klein to Versace, Prada and YSL.
She has been the face of Chanel's Coco Mademoiselle and Rimmel. She has designed a collection for Topshop and collaborated with luxury label Longchamp.
She has co- hosted the Met Ball, been painted by Lucien Freud, sculpted by Marc Quinn, and has hovered over the audience as a hologram at the Alexander McQueen show. She has appeared on more than 300 magazine covers including the cover of UK Vogue an incredible 32 times.
In 2006 she topped Vanity Fair's International Best-Dressed List.
Her effortless style has been examined and copied the world over.
She not only wears the trends but she actually creates them.
There will never be anyone else quite like her.
Here's to a quarter century of Kate moss and her inimitable style.
Posted 4 June, 2013.