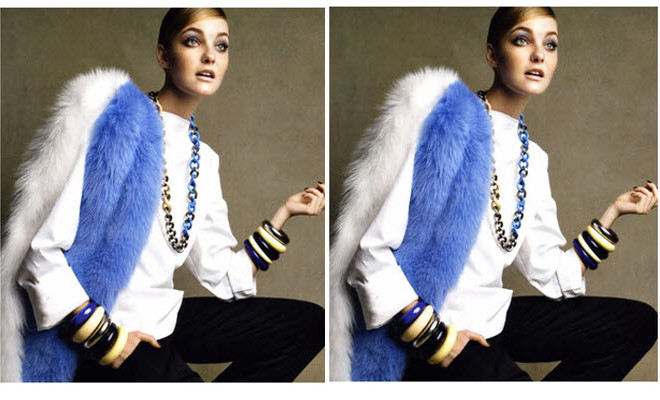 Item du jour: Bangles!
|
What: Bangles
Which: stacks of bangles piled up your arm are back : You want lots of different colours and bangles that are not too wide. That way you can fit more on.
Why: Why not? We have had seasons of big jeweled necklaces so it's about time to bring back bangles. They seem to work with the 70"s vibe shown here in US Vogue styled by Camilla Nickerson.
Because it's a great way to instantly update your look.
Because jewellery always adds personality and individual style to any outfit.
Because you can make a jangle noise as you make an entrance…
Wear: Choose colours that contrast or pick up the tones in your outfit. We love white with black, the touches of blue seen here (  You can even match your eye shadow ) or go for metallic silver or bronze. Mix it up and have fun.
Where: Diva, Equip, Collette, Mimco, Dinosaur designs, and Net-a-porter.