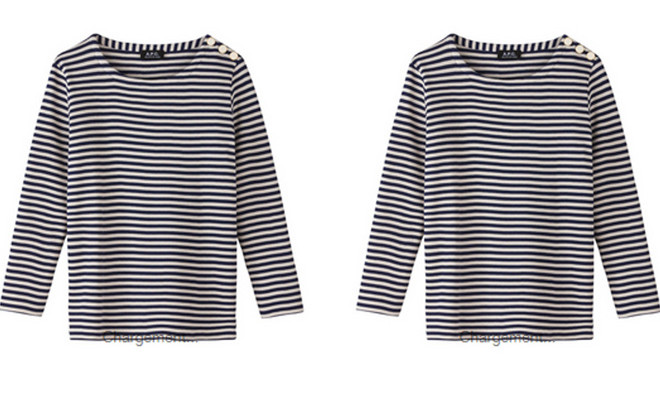 Cheap & chic of the week!
|
I was snooping around K Mart as you do.
And suddenly I saw it.
A fabulous stripe top. A fabulous black and cream long sleeve stripe. (The species usually known as a wind cheater or sloppy joe.) So chic. So right. So just $15. Whaaat?!
Yes, the Cheap but chic of the week will cost you less than the latest Air Freight US Vogue.
Now don't just think of it as something you throw on to keep warm : Mais non mes Amies. ( A stripe top forces you to speak french non?).
This is a fashion top meant to be worn with style. With Aplomb. With a little je ne sais quoi. Hell with with heels.
Toss it back with a leather skirt, try it with a shirt under it, with pink trousers (see the GAP runway shot below) or just simply throw it back with white jeans a la marc by marc Jacobs. You can tuck it in or wear it hanging loose.
My advice ? Buy a size bigger to get that voluminous look.
Run, I say run, like a maniac in Manolos and you may still find one.
SHOP NOW:  Theory £95 from Net aPorter, Marc by Marc Jacobs $187 at Shopbop , Bardot $59, Stripe top $15 from K. Mart