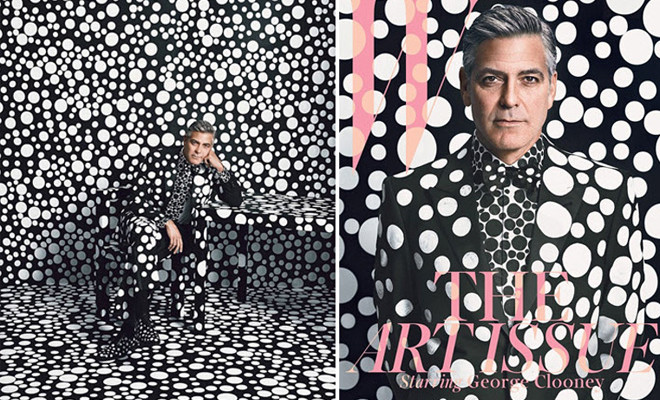 George gets spotty in W magazine
|
'I am surprised, yeah. But I'm surprised by almost everything that's happened in my life. I'm surprised I don't live in Kentucky and sell insurance, too. I mean, I really am.'" George Clooney when asked if he was surprised to be single again to Esquire UK
'I haven't met her yet…' George Clooney on who is or was the greatest love of his life. evidently.
"Life is a series of disastrous moments, painful moments, unexpected moments, and things that will break your heart. And in between those moments, you savor, savor, savor." Sandra Bullock ( like the ones with George Clooney)
"I don't know why they call it morning sickness, that's my big joke right now. It's like all day and all night." Kelly Clarkson
"I mean, we were just practicing all the time. … Practice made perfect." Kanye West on his plans for having more children.
"I think he's just quite jealous that I managed to get away from a screaming child." Prince Harry, on brother William's thoughts on his South Pole expedition
'I was, like, a child when I started. I was 14. If it hadn't happened, I don't know what would have happened to me. I would be in Croydon working in a bar, probably " Kate Moss on the cover talking to Playboy. And now she is wearing bunny ears…